Celebrating your child's birthday is an occasion full of fun and excitement. Your little girl is beginning to develop her own unique sense of style and understands what she feels good in and is comfortable wearing. So, finding her that perfect birthday girl dress is an important way to show your support. To provide you with some inspiration, we have selected five birthday dresses for kids that can help you choose the outfit of her dreams.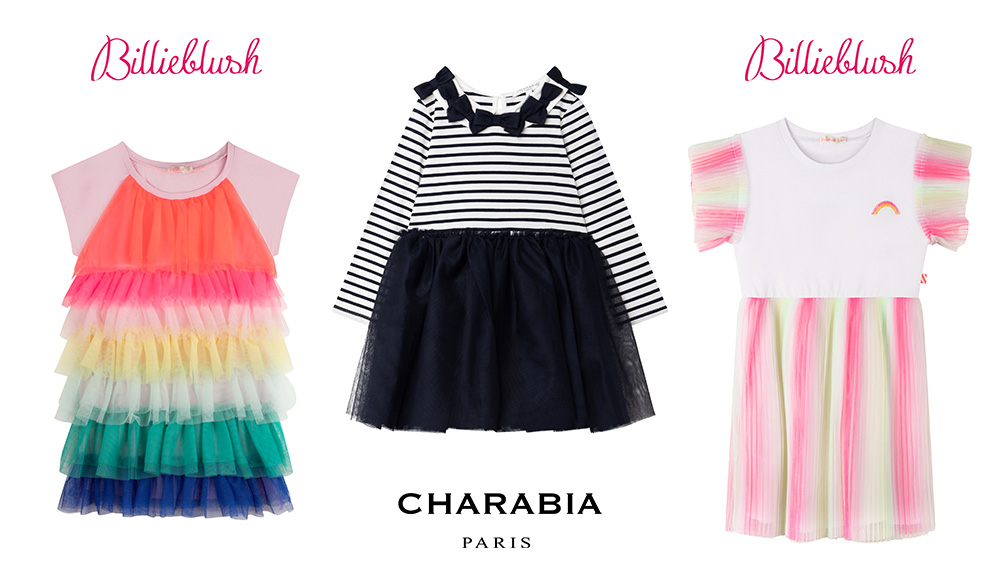 Billieblush's formal tulle dress
This Billieblush dress will help her to look and feel like the belle of the ball. The vibrant pink colour is enhanced with tulle ruffles that create volume and playfulness. Made entirely from glittery tulle fabric, it makes a wonderfully bold and beautiful little girl's party dress she'll feel extra-special wearing. Team it with a pair of Billieblush glitter trainers for an outfit full of sass.
Charabia's frilled metallic dress
For a contemporary take on traditional French fashion for girls, from toddlers to teens, why not opt for a sparkly Charabia dress? Renowned for its iconic styles, this luxury childrenswear brand has elegant and charming options for a kid's birthday party. It features a standout metallic fabric with a frilled high collar and long puff sleeves that will make any girl feel magical on her special day.
MARC JACOBS' crinkled lamé dress
This crinkled lamé dress is a real showstopper. With its handmade bouclé-effect short sleeves and unique material, it's the perfect mix of energy and creativity every birthday girl deserves. MARC JACOBS never fails to bring a strong element of expression to its designer dresses for girls, and this one exudes an element of carefree confidence and charisma that all little girls will feel proud wearing.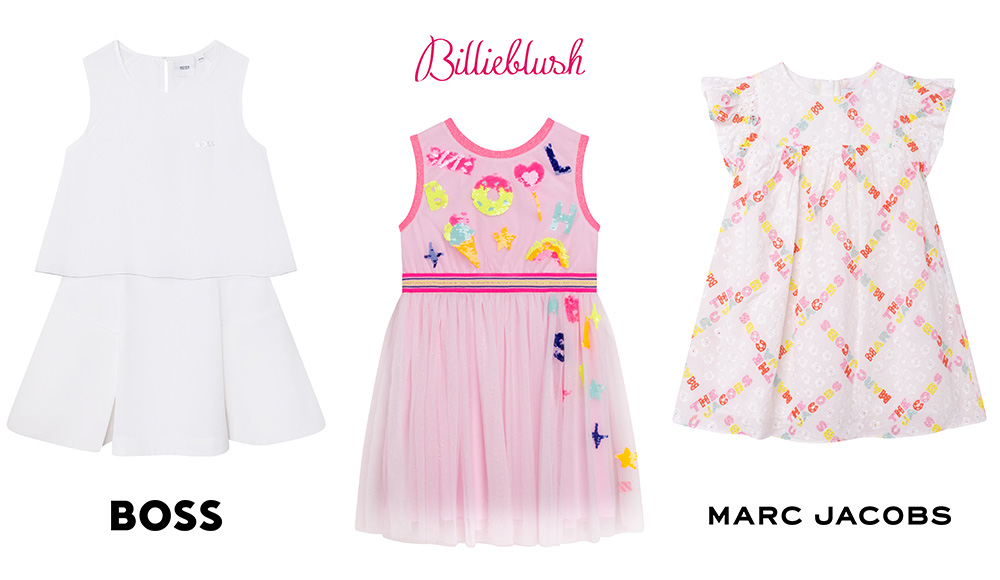 Billieblush's sequinned tulle dress
For a fun look with quirky detailing, look to a Billieblush dress. This tulle frock with embroidered sequinned designs and pleated skirt and sleeves makes a standout option for a birthday celebration. A mix of quality and distinct fabrics, as well as imaginative multi-coloured stars and hearts, gives it an edge little girls are bound to fall for.
Charabia's embroidered sleeveless tulle dress
The Parisian brand once again shows off its exceptional expertise and creative flair when it comes to kids' party dresses. Covered in red embroidered hearts with a satin-trimmed vintage skirt, this charming Charabia dress is the final one on our list of five birthday dresses for kids. The chic design is a graceful yet lively choice for a girl's birthday party, and the red ribboned belt adds a beautiful contrast to the overall style. Add some pretty Charabia pumps for the ideal pairing and important finishing touch.
Each beautifully crafted dress will make the birthday girl the star of her own show. They offer fabrics and design elements to match the wearer's personality and guarantee she'll feel like a genuine princess.