Christmas always seems to arrive much sooner than you expect, doesn't it? And with all the gifts, cards, food and drinks to take care of, you don't want to have to worry about making sure you and your family look your best. However, taking just a little time to plan your outfits in advance of the busy festive period can be a great opportunity to try out some new styles, particularly for the kids. Finding a luxury outfit for the younger ones will give them a key role to play in this most special time of the year. Check out our guide to designer kids' dresses, and get ready to discover the perfect Christmas dress for your little girl.
The dresses of the Charabia brand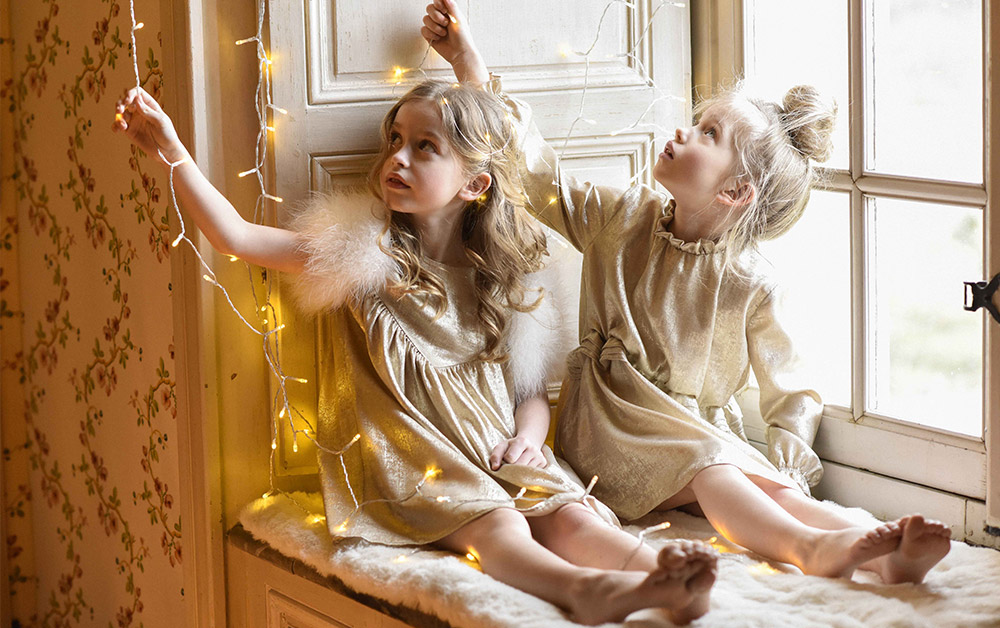 French luxury brand Charabia has a unique range of cute Christmas dresses for babies, toddlers and young girls, right up through to teens, that will bring an extra touch of magic to Yuletide celebrations. This tulle dress makes a bold statement with its charming turkey-feather sleeves and fine, sparkly fabric. It has a zip fastening at the back, and is available in an off-white colour or a bright poppy red that suits the seasonal theme. This heart lace dress is another stunningly crafted piece, made of a guipure-lace material. Its perfectly fitted cut will make any girl the star of the show, whether they're attending a big holiday party or just getting dressed up for a special dinner at home.
The dresses of the Billieblush brand

The innovative designs of Billieblush dresses create the ideal girl's Christmas dress for those looking for a more contemporary style. Try this pleated satin dress, which has a round neck, long sleeves, and layered flounces, creating a truly eye-catching shape. Its multi-coloured iridescent satin material will liven up any festive get-together. There's also this velvet dress, with its unique hooded design that's sure to make a strong impression at formal or casual celebrations. The Billieblush emblem is embroidered on the chest, and the multi-coloured stripes trimming the shoulders make a nice contrast to the deep navy colour and glittery finish.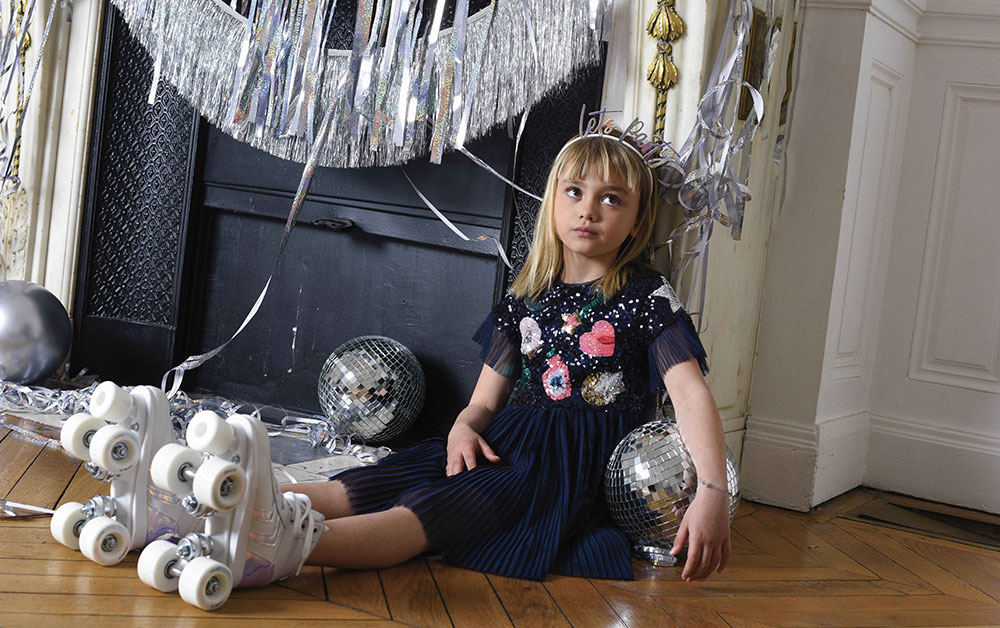 The dresses of the Zadig & Voltaire and MARC JACOBS brands

A warmer fabric can bring the comfort that girls need to brave the winter weather. This 100% wool dress from Zadig & Voltaire is the ideal combination of style and practicality, with its rich, high-quality material to keep them snug against the cold. It also features a leopard print, offering an extra level of style and making it the perfect holiday dress for little girls that will take them right through to New Year's Day. This soft fleece dress from MARC JACOBS is another great option for on-trend cosiness. Girls will love its distinctive puffy sleeves, and the cool trompe-l'oeil illustration adds a splash of colour and fun.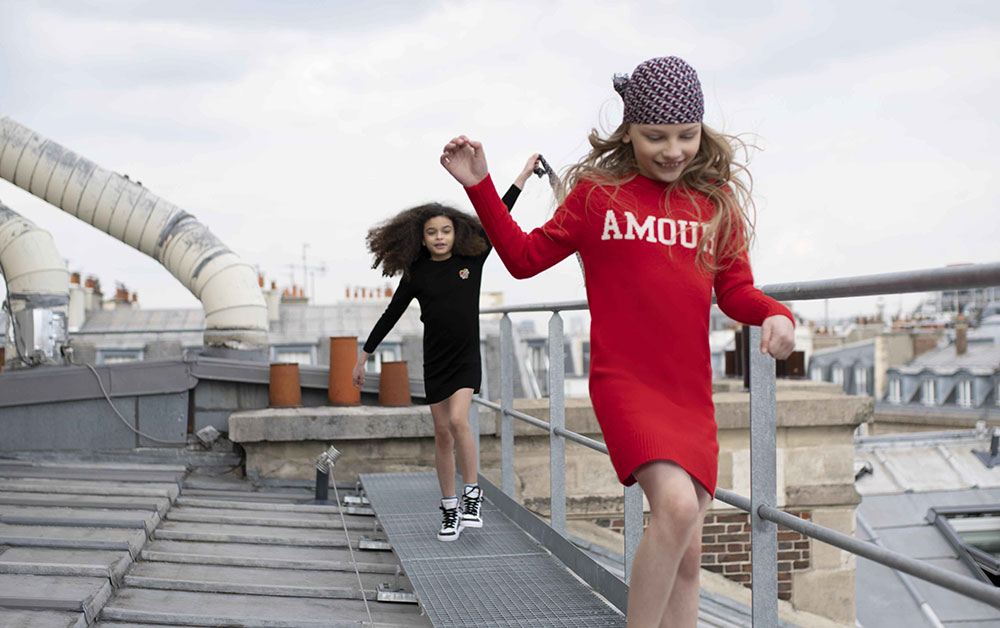 Designer dresses for girls

Our full collection features designer dresses for girls from some of the most prestigious brands, and they're all specifically designed to make girls of all ages – from babies and toddlers to teens – look and feel great. They could even end up taking your kids' attention away from their gifts on Christmas morning, and they'll be the centrepiece of any festive gathering. Take a look at all our designer Christmas dresses for girls today, and start preparing for a holiday season to remember.