With summer just around the corner, this is the perfect moment to update your little one's wardrobe with some elegant pieces for the season. This also applies to your baby's designer pyjama selection. As temperatures fluctuate at night during the warmer period, it's a great idea to have a variety of options on hand. Read on for our favourite pieces from the spring and summer collection for some inspiration.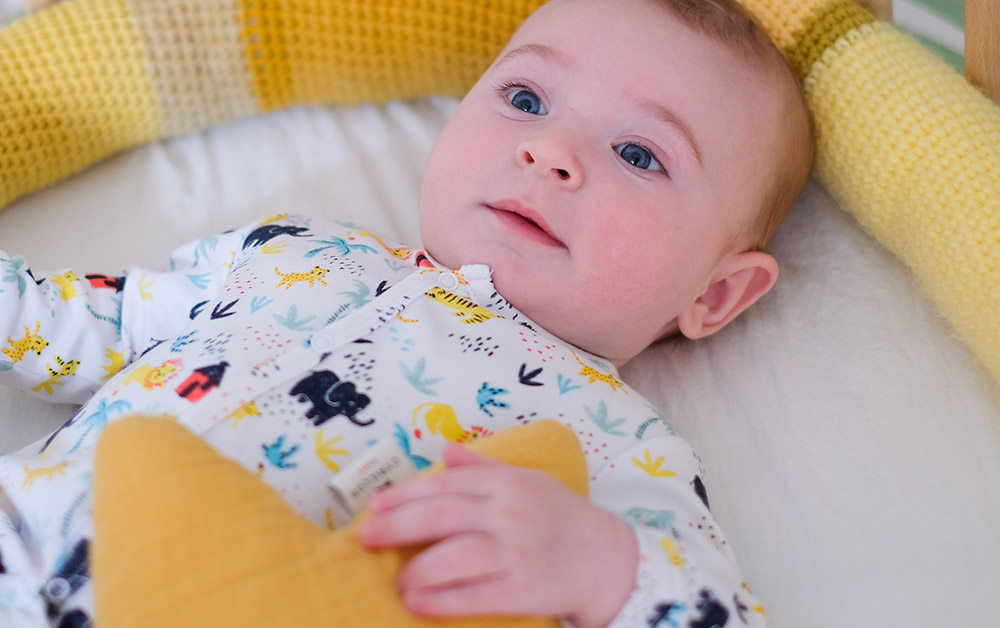 Designer baby pyjamas
Picking new pieces for your little one is always a joyous occasion, as miniature clothes are super-sweet. Nonetheless, it can be tricky to know what you need to pick for summer when the weather can be so changeable. In terms of nightwear, we have collected our top picks in the three most important categories to help you out.
Baby onesies
Every parent knows that onesies are a staple, but did you know they are also great for warmer weather? We would recommend you pick up six to eight for the summer months, so you always have a clean one on hand. Not only can they be worn during the day, but on warmer nights, they will keep your little one cool and comfortable. Why not browse our range of baby designer pyjamas to refresh their nightwear drawer? We particularly love the pyjamas by Carrément Beau, such as this set of two short-sleeved onesies. These printed cotton pyjamas are not only chic but are also made of organic cotton, so they are sustainable and comfortable, too – ideal for keeping your little one cool this summer while being kind to the planet.And if we experience a heatwave this year, you could consider this set of two strappy onesies. These delicately-patterned pyjamas feature thin straps and press studs between the legs, making them easy to use and cool for your baby.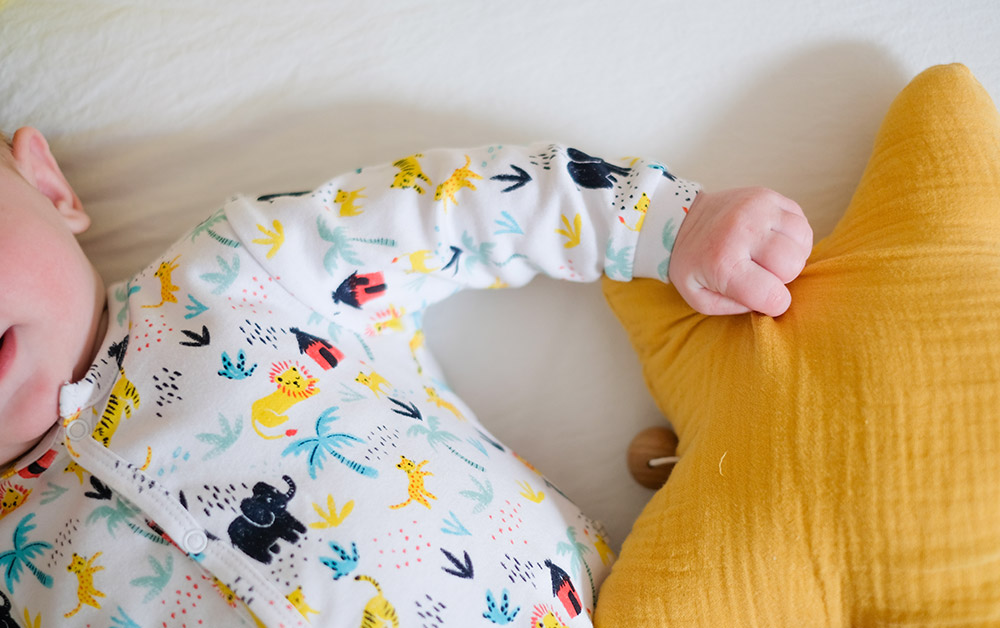 Two-piece pyjama sets
Another practical option for organic children's pyjamas is to pick out a two-piece set. They feature a top and a bottom in a fun matching pattern that are easy to put on. We especially adore these Carrément Beau cotton jersey pyjamas, consisting of a top with press-stud fastening and shorts. Not only is the lion print on the front playful, but the organic cotton-jersey fabric is very soft against your child's sensitive skin.
Pyjama suits
You might be surprised to see long-sleeved pyjama suits on a list of summer clothes, but don't forget that the season's nights can be surprisingly cool. On those nights, wrap your little one up warm in a pair of Hugo BOSS baby pyjamas. If you love unusual and amusing pieces, this BOSS novelty cotton pyjama suit is a must-have. Designed to resemble a three-piece suit, your baby will look dapper while staying snug at night. Plus, the press-stud fastening between the legs makes it easy for midnight changes.
However you dress your baby for summer nights, we hope you have lots of fun creating new memories during this beautiful season. And, if you pick up some of our favourites, your little one is sure to look on-trend, even all night long!