Founded more than 40 years ago, MICHAEL KORS is the namesake label established by this award-winning American designer who cut his teeth creating eye-catching womenswear in New York in the early 1980s. Since the very beginning of his career, Kors has always strived to align his ready-to-wear designs with his core values – think modern glamour fused with a sporty attitude –, and his company continues to lead the way with this unique combination. Read on to explore the story of this dynamic global brand.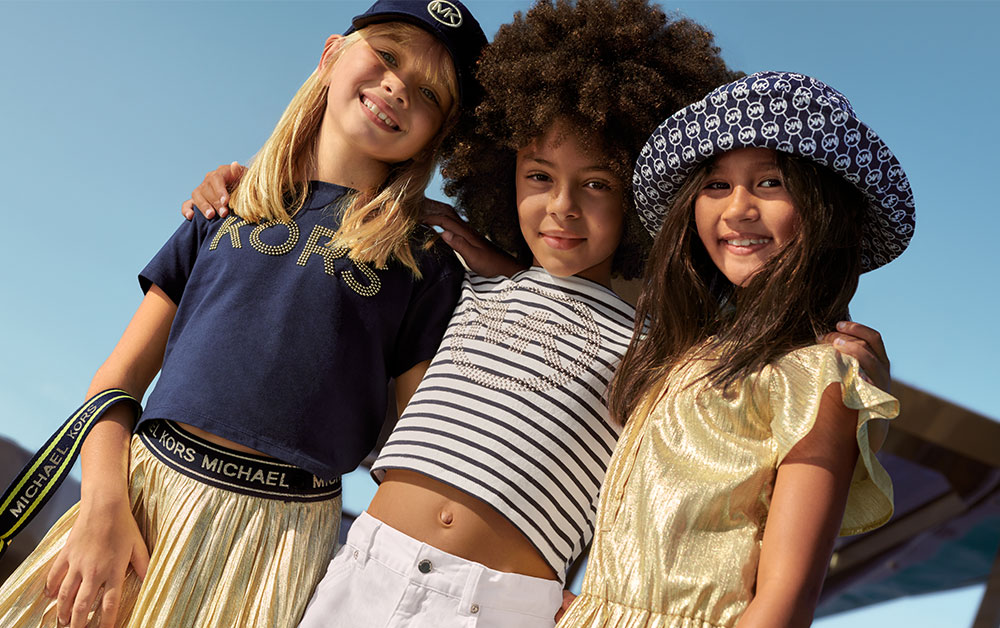 The MICHAEL KORS story
The history of the MICHAEL KORS company began in 1981, when the designer launched his first women's label at Bergdorf Goodman. He went on to launch KORS Michael Kors as a licensed range in 1990. In 1997, Kors took on the role of the first women's ready-to-wear designer at Celine. By 2002, he had launched his own menswear line, and in 2003, he left Celine to establish MICHAEL Michael Kors the following year, joining the original Michael Kors Collection. The history of MICHAEL KORS watches started that same year, in 2004, when Kors began creating timepieces for both men and women. Footwear and alluring fragrances followed, each offering has its own flourishing story. The history of MICHAEL KORS handbags is also fascinating, one that has seen fans across the world seek out their statement hardware and varied textures and colours. And who could forget that iconic MICHAEL KORS logo, which has its own remarkable history beginning in 1981 with a simple, yet oh-so-memorable encircled MK?
The MICHAEL KORS brand is synonymous with upscale urban style for women and men all over the world. It celebrated its 40th year of operation in 2021, with its three core ranges still going strong: Michael Kors Collection, MICHAEL Michael Kors and Michael Kors Men's.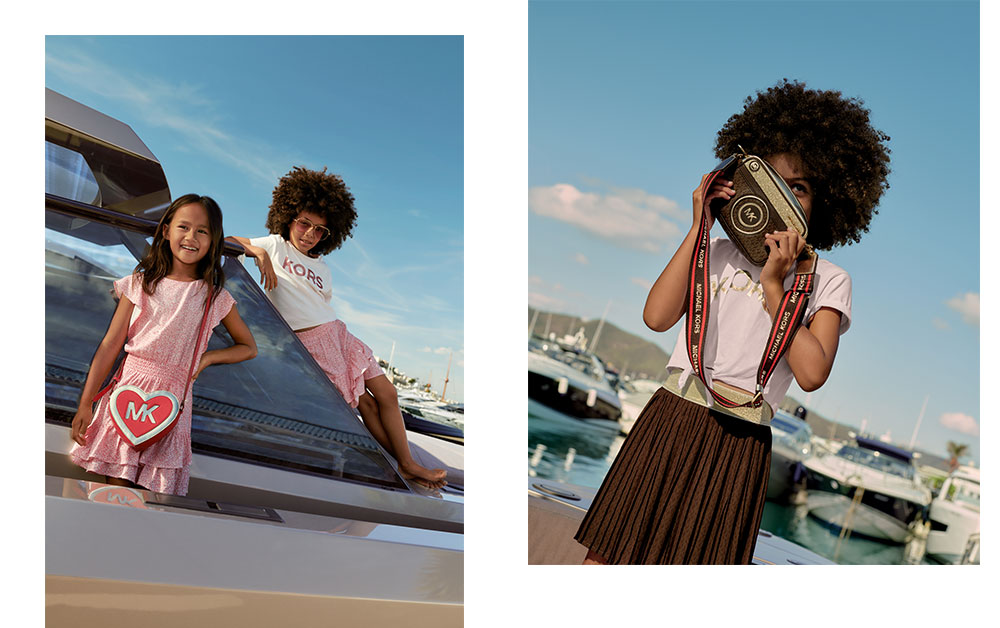 MICHAEL KORS kids' style
The MICHAEL KORS design aesthetic is distinctive and famous for its jet-set mood, blending high-end fashion with an active, city-casual appeal. When it comes to children's wear, this translates to clothes that are not only stylish and full of personality, but also designed with movement in mind.
The MMK kids' selection has a strong identity that incorporates current trends as well as colours, fabrics, prints and contemporary silhouettes. It adapts to all occasions and seasons, from MICHAEL KORS girls' coats to swimwear, allwith a hint of accessible luxury and the unexpected. And the precious MK gold circle logo and signature print appear across the selection, for that MICHAEL KORS charm we've come to expect.
The evolving MICHAEL KORS kid
That sports-luxe tradition is at the heart of this sophisticated kidswear collection. New lines are inspired by the MICHAEL Michael Kors women's collections and consist of clothing and accessories for girls aged 4 to 14. You'll discover classic pieces such as sleeveless jersey dresses and branded fleece skirts with jacquard taping alongside fun athleisure styles.
Standout ranges include 'Everyday Glamorous' for chic daily looks like playful dresses and floral skirts, 'MK GO' for activewear essentials, and 'Festive' for that celebratory flair. And Spring 2022 will see the MICHAEL KORS baby label become fully established, serving to expand the size range to include ages 3 months to 36 months.
These are pieces that will turn every occasion into an opportunity for kids to make their own personal statement. Let them express their own fashion flair with the MICHAEL KORS kids' collection!