As the nights are drawing in and the leaves are starting to change colour, you may be wondering what the new 2022 kids' fashion trends are for this season. If you love following the latest fashions when kitting out your little one's wardrobe, read on to discover our favourites from our autumn-winter collections.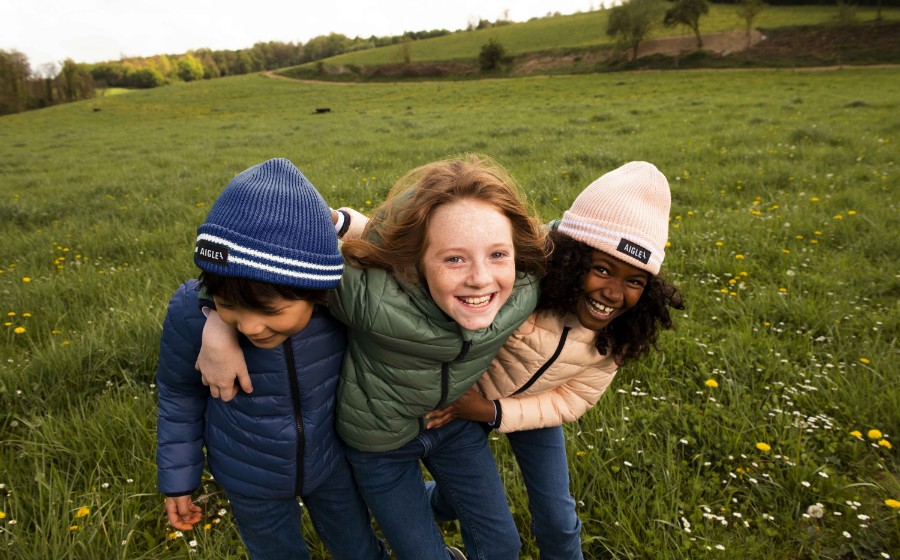 Our 2022 autumn-winter collections of childrenswear offer a wide range of options for keeping your kid cosy while looking stylish this season. From essentials like zip-up hoodies, shorts and pleated skirts to more original pieces like hooded dresses, tulle skirts and glittery prints, you're sure to find a new favourite item in this range.
Our selection combines all the best aspects of this transitional season. On warmer days, relive summer fun with bucket hats and slogan tees. As the temperature drops, keep your little one snug by bundling them up in puffer jackets, jogging bottoms, knitted beanies and pompom hats.
Overall, 2022 kids' fashion trends celebrate the party-season atmosphere with a chic monochrome palette, metallic materials and glittery prints. They also inject an air of whimsy into your child's outfits with a focus on animal prints and pop-art and graffiti graphics. So, regardless of your kids' tastes, you're sure to find pieces that cater to both their practical and fashion needs.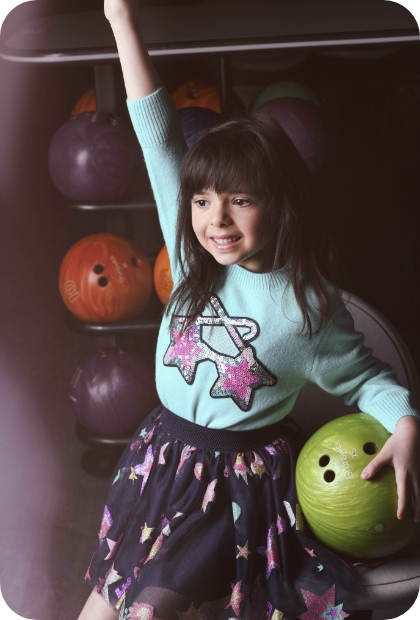 KENZO KIDS – the call of the jungle
The KENZO KIDS collection for Autumn-Winter '22 combines innovation with its signature style. One major throughline in this range is KENZO KIDS' iconic exotic-animal images. For example, this embroidered fleece sweatshirt is sure to make a bold statement at the park this season. Featuring a striking elephant motif surrounded by a colourful bird pattern, this extra layer will let your little one release their inner wild child. Plus, it's made of a cotton and elastane blend, meaning it'll be kind to the skin, too. Looking for something more cutting-edge? Then this cardigan suit will be just right. Coupling the trademark multicoloured KENZO KIDS logo with a feisty leopard design, this unusual piece will make your kid stand out from the crowd. Pair it with some cut-off jeans for an edgy look.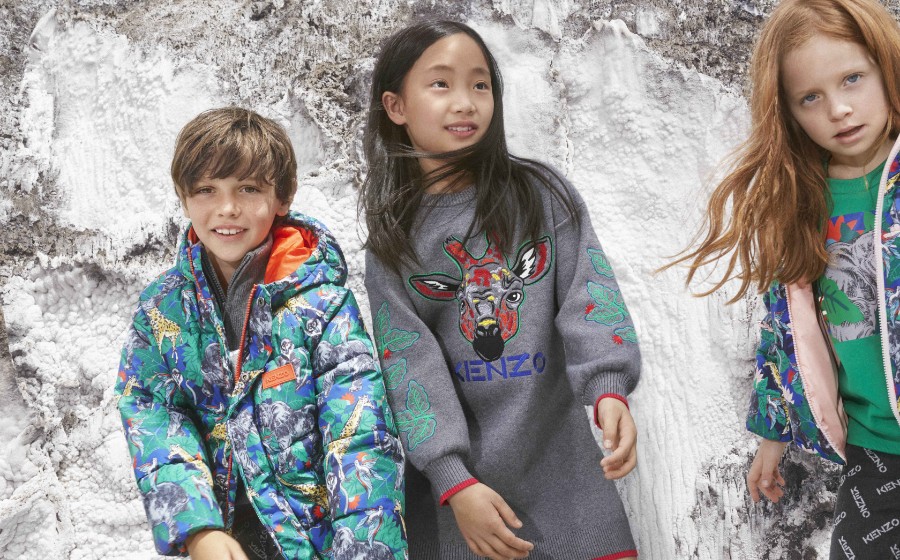 MICHAEL KORS – New York sophistication
If your youngster is more urban-chic than call-of-the-wild, then the MICHAEL KORS kids range is a great place to look for new pieces for their autumn-winter wardrobe. It is inspired by the celebratory side of the party season, with metallic materials, sparkles and playful animal prints dominating the collection. Need the perfect outfit for a school disco? Look no further than this metallic dress. Made from pleated lamé in a classic flared shape, your little party-goer will surely light up the dancefloor in this outfit. Add a pair of chunky trainers for a more offbeat look. For sportier kids, this MICHAEL KORS skirt flawlessly brings together elegance and athleisure. The formality of this sparkly, ombré skirt is beautifully offset by the more casual 'Michael Kors' printed jacquard elastic, making it a very versatile piece. Team it with a bold top for the perfect smart-casual outfit.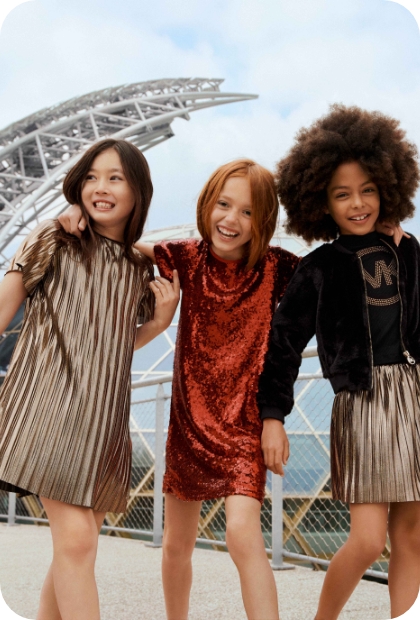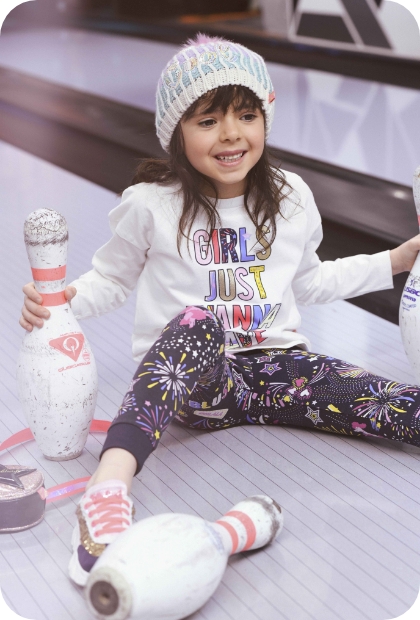 Billieblush – a darling '90s throwback
As a parent in 2022, you probably have very strong memories of the '90s. So why not inject a little nostalgia into your child's autumn-winter wardrobe with the Billieblush new season collection? Featuring bold patterns, cheeky slogans and chunky jumpers, this range means you can relive your childhood while giving your kids a fresh new look. Pick up this Billieblush pull-on hat for a winter staple with a sweet twist. This beanie, a classic throwback, is elevated by the playful cat motif on the front – charming but still on-trend. Pair it with this decorative knitted jumper with a jacquard design for a snuggly and very-`90s outfit.
Now that you've read our edit for the cooler months, we hope you've found some inspiration for dressing your little one this season. With the festive period just around the corner, you're sure to find loads of great choices for partywear, as well as some striking pieces to update your child's after-school wardrobe. Wrapping your kid up warm and heading out on a crisp walk is a fantastic way to create beautiful autumn memories. Plus, with some new items in their wardrobe, your photos will look amazing, too.