Everybody knows that the best part of the festive season comes the week after Christmas. When you've enjoyed all your presents and finished off the last of the feast, New Year's Eve is just around the corner, and it's time to celebrate. Fashion-conscious people get particularly excited about the biggest (and last) night of the year, and it's never too early to start preparing your little ones to dress to impress. If you're looking to get your younger kids into the spirit of the festivities, check out this guide to the best children's partywear for New Year's Eve.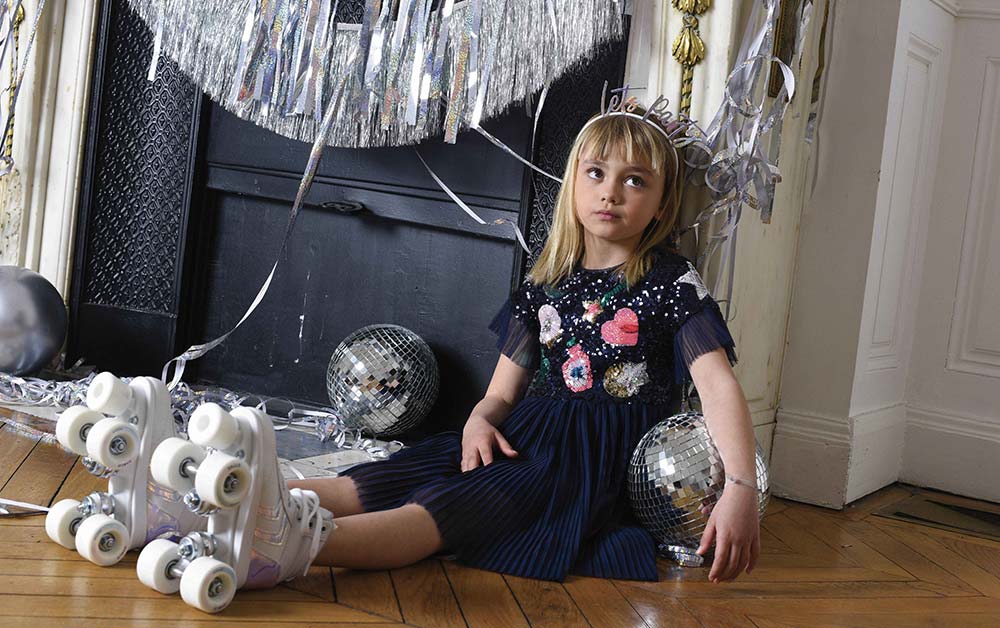 Girls' party wear
So many young girls love getting dressed up, and you can really make them the star of the show with a special outfit to see in the new year. Billieblush dresses are always a reliable option when you're looking for wonder in children's partywear. This denim tulle dress is ideal for a modern girl who likes a more streetwise style. Or for classic evening elegance, treat them to this pleated formal dress, which has a charming frilly waistband.
Girls' special occasion dresses
You're really spoiled for choice when it comes to special girls' dresses for an NYE celebration. Lanvin, one of our top luxury brands, offers special-occasion wear. Take a look at their ruffled formal dress, which is inspired by the adult collection. Its bright red colour suits this time of the year, and it has gorgeous ruffles that cover the collar and hem. Billieblush also offers this striking knitted jacquard dress, which has a feline motif with metallic knit hearts and downy knit polka dots.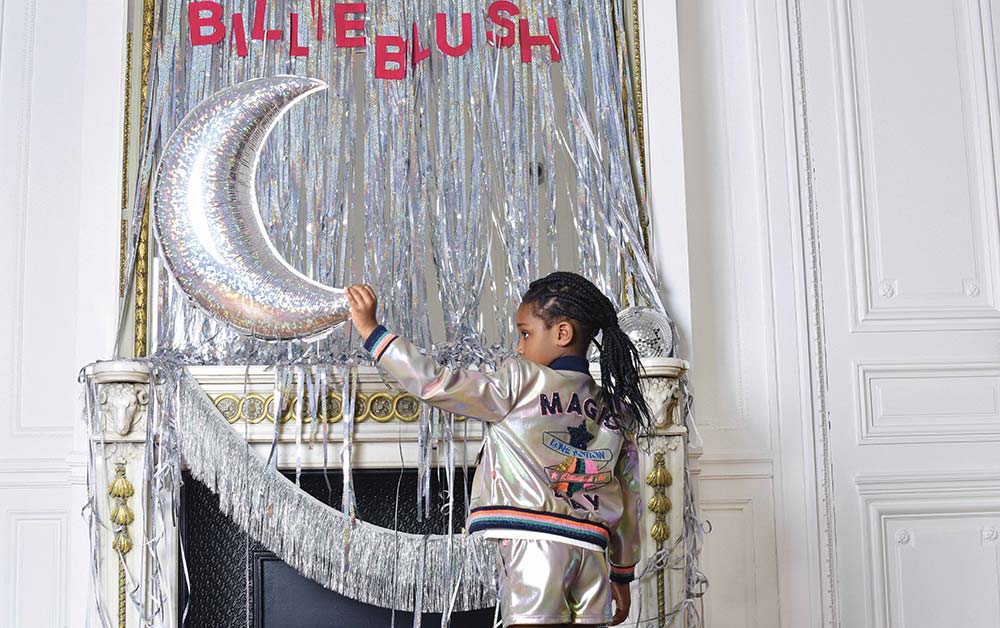 Boys' party wear
Even boys with little interest in what they wear are sure to appreciate such a big occasion, especially if you're letting them stay up a little later than usual! One of our top New Year's recommendations for boys is the BOSS range. The little men in your life will be so proud to get dressed up just like Daddy in an elegant BOSS blue plain-weave suit. Complete the look with a touch of vivid colour, courtesy of the matching BOSS printed cotton piqué polo shirt.
Little girls' party dresses
Think your youngest kids might not have anything to wear for New Year's Eve? You thought wrong! We've got some adorable children's partywear for baby girls. Even if they haven't had a full go around the sun just yet, they can still be the life of the party, as you ring in the New Year with the newest members of the family. It'll be hard for people to take their eyes off your little girl when she's wearing this fleece dress from Marc Jacobs, which has a pink and red cheetah print that demands attention. Kenzo kids also offers this loose stretch dress in pale pink. It has a subtly sophisticated style and will be supremely comfortable for your baby girl, with its high-quality cotton.
Any of these pieces would make for a wonderful New Year's party with your little ones. Explore even more options in our Christmas shop, and get ready for an occasion to remember!