Every parent knows that kids are extra-sensitive to the elements, which is why we're always on the lookout for the perfect outer layer for mini adventurers that's protective yet stylish. This is where the Aigle raincoat comes in. Aigle is a French high-end clothing brand that was established in 1853. Nearly two centuries of design expertise guarantees garments that are high-quality, durable and chic – exactly what you want out of outerwear for your child. Hundreds of years of craftsmanship mean that Aigle is now a longstanding family favourite across the world. If you haven't heard of this amazing brand before, read on to discover more about some of our preferred pieces.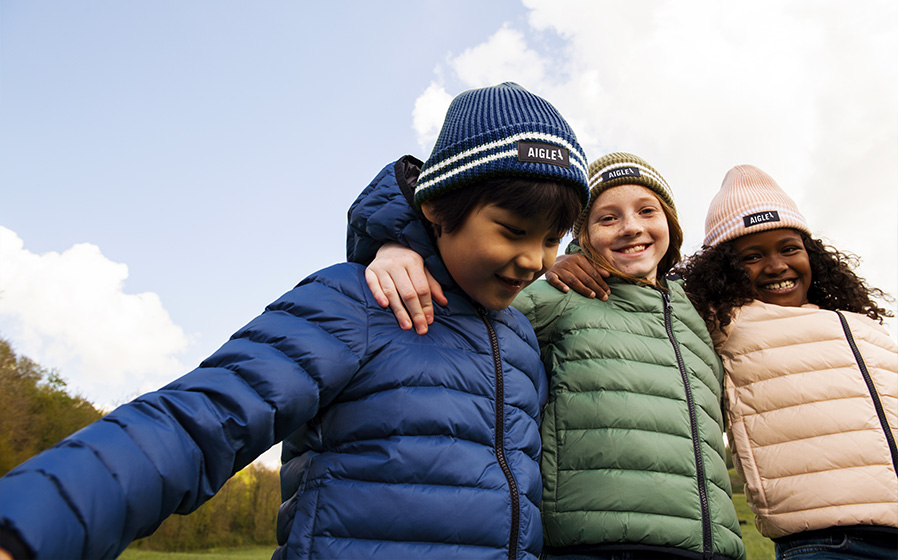 The Aigle rain jacket
While we have a broad assortment of great rain gear for kids, Aigle rain jackets have to be among our favourites. Designed for those who want to enjoy life in any weather, Aigle's entire collection of beloved products combines style and function. This means you can rest assured that your kids will stay safe and comfortable while looking good. In terms of weather-resistant options, Aigle has a wide range to suit everyone's needs.
For instance, if you prefer to shop ethically and eco-consciously, then the Aigle Recycled polyester parka is a must for your little one's seasonal wardrobe. This colour-block raincoat with subtle stripes reflects the essence of Aigle's signature style. And because it's made from recycled polyester, it's also great for the planet.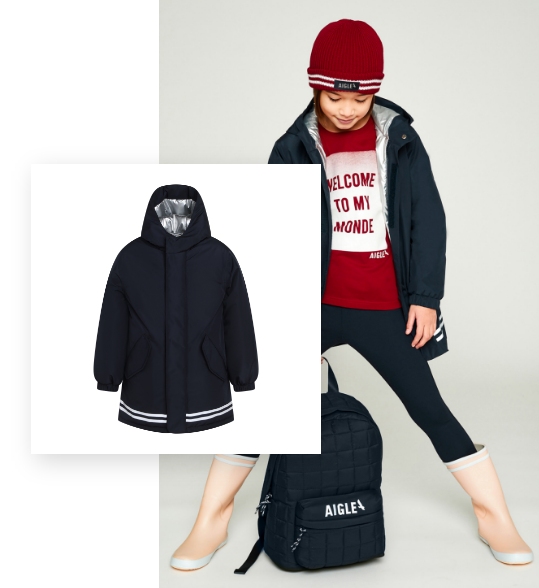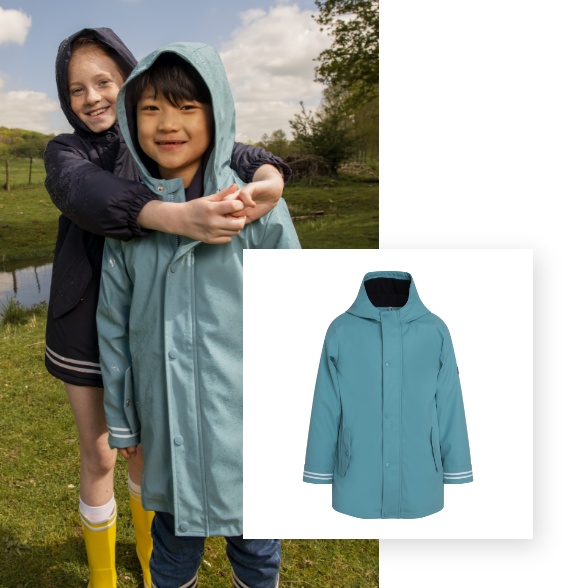 The Aigle rain jacket: an iconic piece
As we mentioned, Aigle is famous in France and with good reason. Aigle's children's collection is full of elegant, practical pieces that will have your junior adventurer ready for any circumstance. Take the Aigle Hooded raincoat, which should be a staple for any wardrobe. This jacket is coated to protect its wearer from the elements, and the fleece lining is exceptionally soft and warm – ideal for chillier days. It also features a zip on the front with press-stud fastenings, so it's easy for even the littlest fingers to do up. Finally, the vertical pockets with buttoned flaps and striped cuffs give this item a certain je ne sais quoi – a real winner for the wetter months!
More classic rainy-day pieces
If you're still searching for ways to protect your young explorer from inclement weather, why not explore our Dancing in the rain collection? Comprised of a variety of protective pieces, from sophisticated wellies to vibrant sun hats, cosy parkas and puffer jackets, we have you covered no matter what the weather has in store. Pair the signature Aigle raincoat with Boss wellies for a subtle, classy style. These rain boots are made of PVC with a fabric lining and insock to keep young explorers' feet safe and comfortable. Plus, the branded label on the side adds an understated elegance to any outfit.
Of course, this is just a small glimpse of our Aigle range and other weatherproof items we have to offer at Kids around. Why not browse our website today to find your new signature pieces for your child's outerwear collection?