Are you a fan of the luxury brand Charabia for girls? This article is going to look at the fashion house's history, including its signature styles, and the evolution of Charabia kidswear collections. Discover the essence of Charabia clothing, and shop the range at Kids around, including Charabia dresses, tops, and skirts.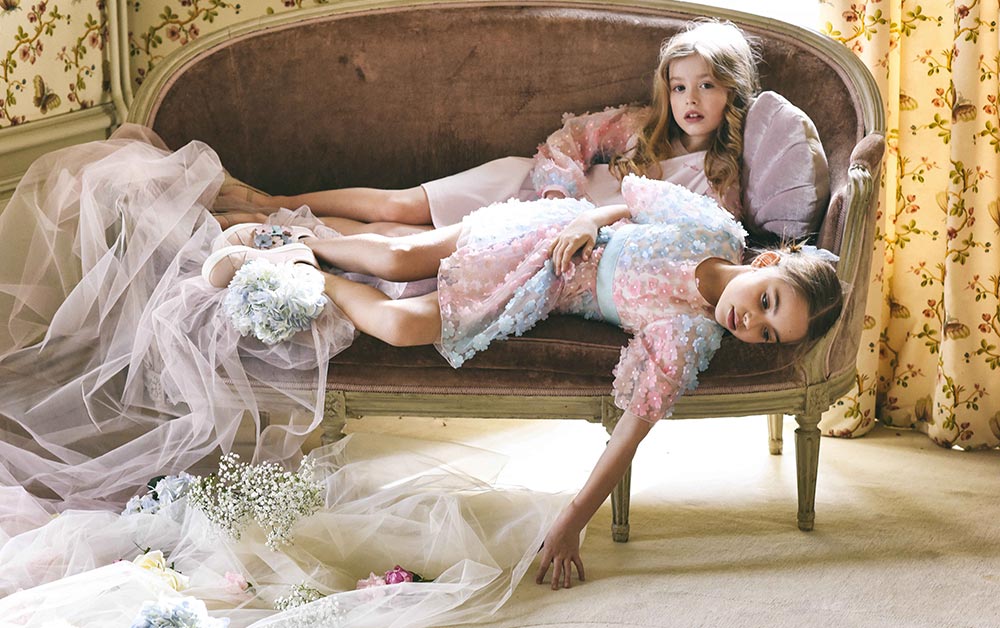 Charabia Origin and Style
Dynamic designer-duo, Swede Lena Henriksson-Barenton and Parisian Eric Barenton founded the brand Charabia in 1992. It started off as a gifting concept for newborns, but by 2002, it had grown into a children's brand that represented effortlessly chic Parisian style – that's the art of looking groomed but not too formal. Lena was working for Lanvin Haute Couture before launching Charabia, and Eric was an advertising executive. In an interview for Dashin Fashion in 2015, when asked why she moved from women's to girls' fashion, Lena said: "I wanted to do something that little girls would fall in love with. In French, you say les coups de coeur, meaning when you see a special dress you instantly fall in love with it. Even if you don't need the dress you have to have it because you know it will make you happy every time you wear it. It's something you keep for years and years until you can't fit into it anymore. And when you look back it gives you good memories of your childhood." She then went on to explain that fabrics are very important to her and that they had to be washable and durable to make them suitable for kids.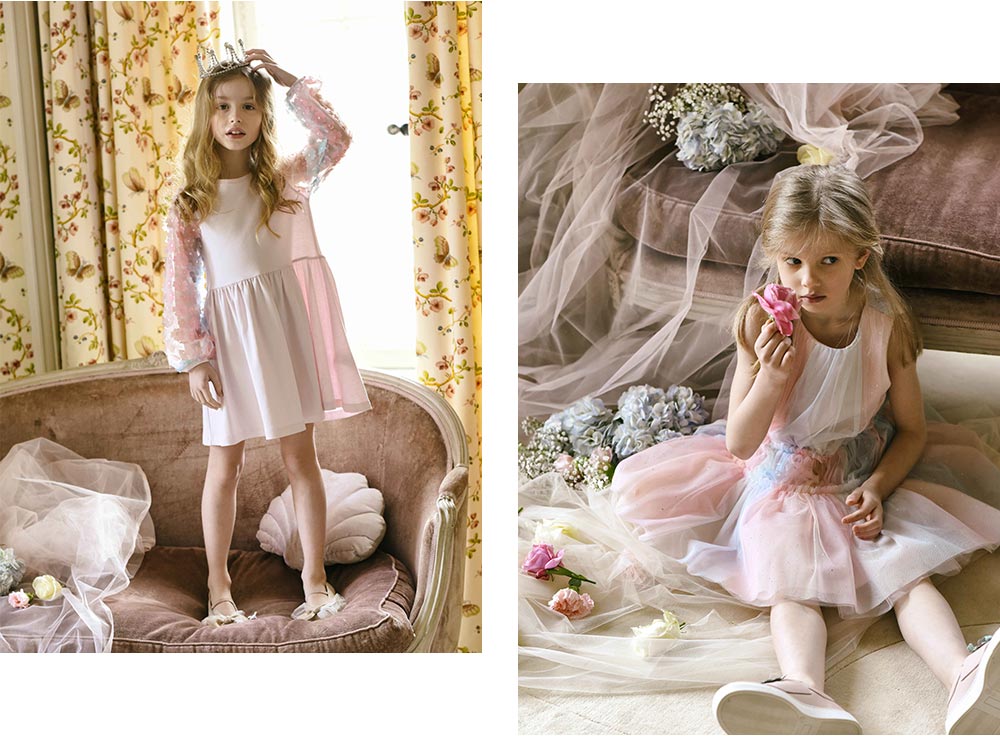 Charabia Flagship Products
Charabia's star products are dresses and skirts – both designed to transform little ones into fairytale princesses, but still giving them the freedom to run, jump and play. From babies to toddlers to pre-teens, the collections are available in a variety of sizes and are loved for their poetic design and haute-couture detailing, such as sequined embroidery, tulle ruffles, and high-quality craftsmanship.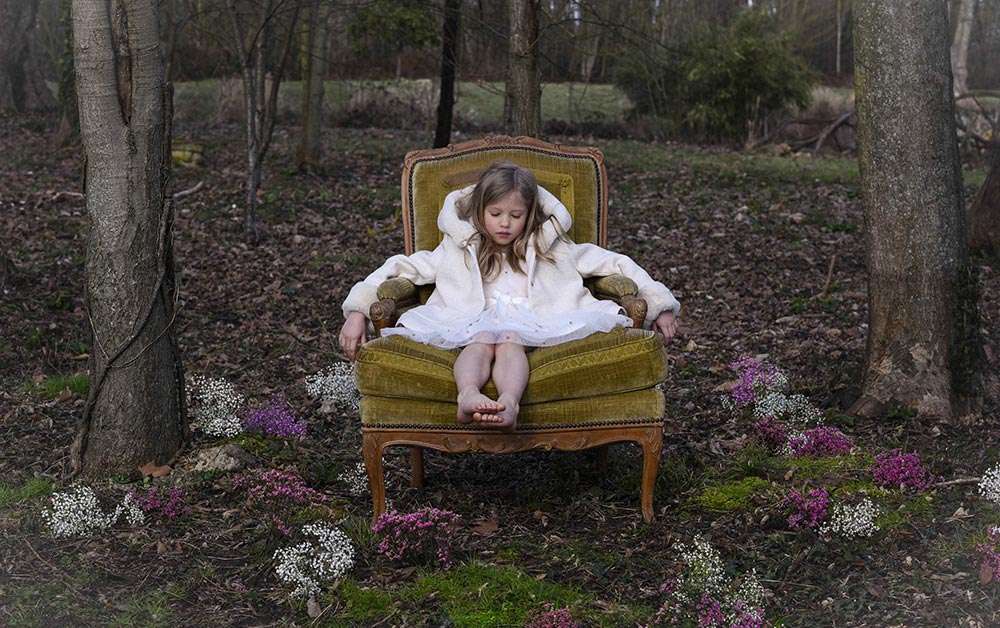 The Evolution of Charabia Collections
With luxury at its heart, Charabia's collections have always been on the slightly more dressy side. But their occasion-worthy outfits let little girls stand out while still remaining comfortable and easy to move in. The dresses and skirts are full and flouncy – perfect for twirling in on the dancefloor. Embroidery is a key theme every season, along with the signature 3D flower embellishment. Prints are minimal, but you'll often find intricate animal motifs, such as elegant swans, pretty butterflies, and glamorous leopard-print faux fur, making an appearance. Today, Charabia remains loyal to its high-end concept with boutiques in more than 15 countries, including big fashion cities like Paris, Los Angeles, Tokyo, Dubai, and Milan. It's the perfect choice for mini fashionistas who enjoy looking good while remaining young and innocent.