The end of the year is fast approaching and that can only mean one thing: party season. You're probably looking to refresh your little one's celebratory wardrobe with some beautiful children's party dresses. We have many wonderful designer options for New Year's and Christmas dresses for girls, but if you're finding it hard to choose, we've selected our top picks to help you out.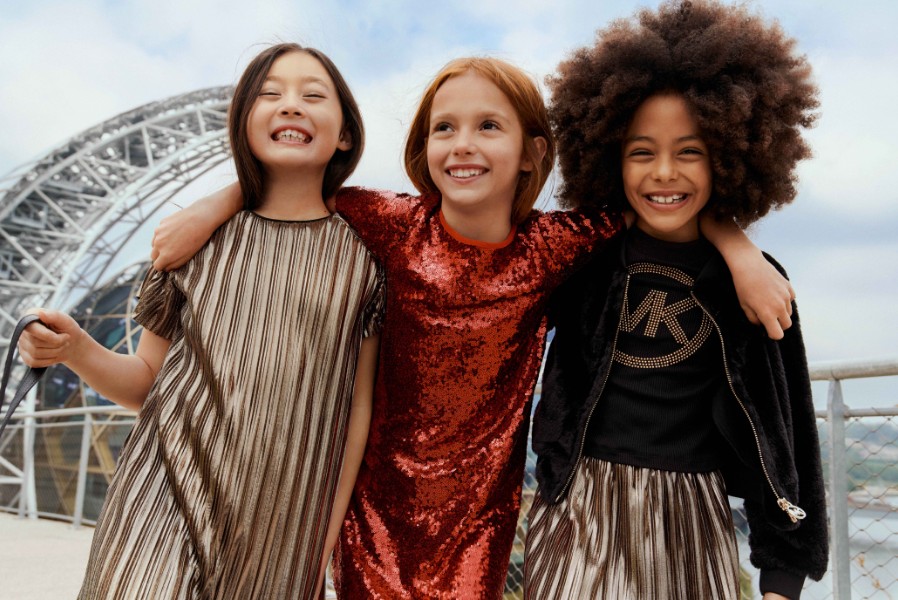 Luxury dresses for little girls
Following on from our article on how to dress your children for a wedding, we've prepared our best tips on picking the perfect outfit for your child for the winter party season. For little girls, in particular, luxury dresses are an excellent way to go. Not only do they look elegant, but they also allow your young dancer great freedom of movement for playing and celebrating.
Our girls' party dresses range from classic jumper dresses, like this stunning long-sleeved dress by MICHAEL KORS, to more glamorous options, such as this DKNY sequinned number. With such a wide choice, you're sure to find the ideal look for your youngster.
How to choose a luxury dress for the festive season
Our selection of ceremony outfits doesn't only include dresses for weddings. From flouncy dresses to twirl-worthy skirts, you'll want everyone to look the part this festive season. So whether you're dressing them up for Christmas Day or curating a sweet look for a New Year's Eve party, we've chosen four of our favourite party dresses that are must-haves for the holidays.
The festive season is always exciting, and choosing an ensemble for your little one to enjoy some of their first parties in is sure to be an absolute delight. With dresses for girls from Kenzo, Hugo Boss and many other popular brands, why not check out the rest of our children's party clothes for further inspiration?