Winter is here, and it's time to get the family wrapped up for the colder weather to come. Making sure that your children are protected is always crucial, whether you're heading out to the slopes for a week away, or just braving the elements to go pick up groceries. Kids Around has a broad selection of kids' outdoor clothing that's warm, cosy and stylish. Take a look through this guide, and explore our best children's designerwear for winter – we've got kids' mountain equipment, accessories, and much more besides.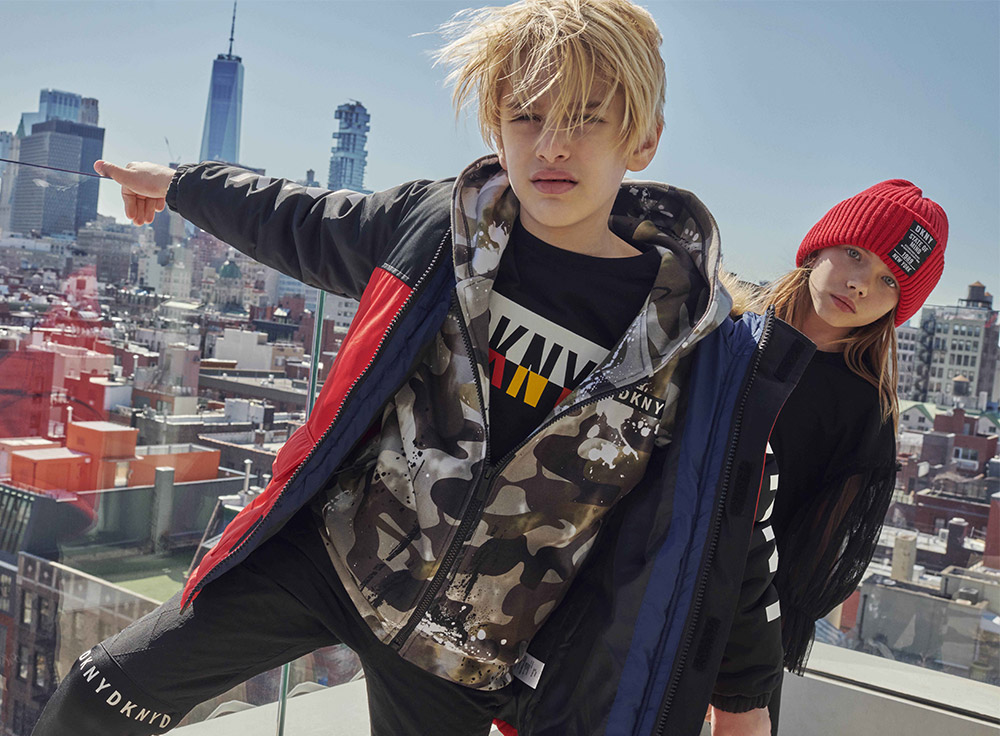 Children's wardrobe essentials
Keeping the cold at bay is often a question of finding the right materials, and our technical children's outdoor clothing features fabrics of the highest quality. Try this hooded down jacket from Paul Smith Junior, which has a lining made from 70% down padding and 30% real feathers. It's also reversible, so your kids can mix things up without losing that essential winter warmth. Or check out this ultra-warm DKNY hooded parka that's padded with cotton wool and has eye-catching faux-fur trim around its removable hood.
When you need to protect your little ones from the elements, accessories are also important, and our selection of extreme-cold children's designerwear offers some stylish options. This knitted cotton scarf from Kenzo Kids has an elegant three-colour design, with a practical polyester lining.
Toddler winter clothes
Your little ones are growing up fast, so you'll want to find a jacket they can call their own around wintertime. Who knows, maybe they can even zip it up themselves! Check out this hooded puffer jacket from BOSS – it has a fleece-lined hood and an elasticated waistband. And this stylish sleeveless jacket from Timberland is great to wear as an additional layer, bringing an extra splash of colour and warmth.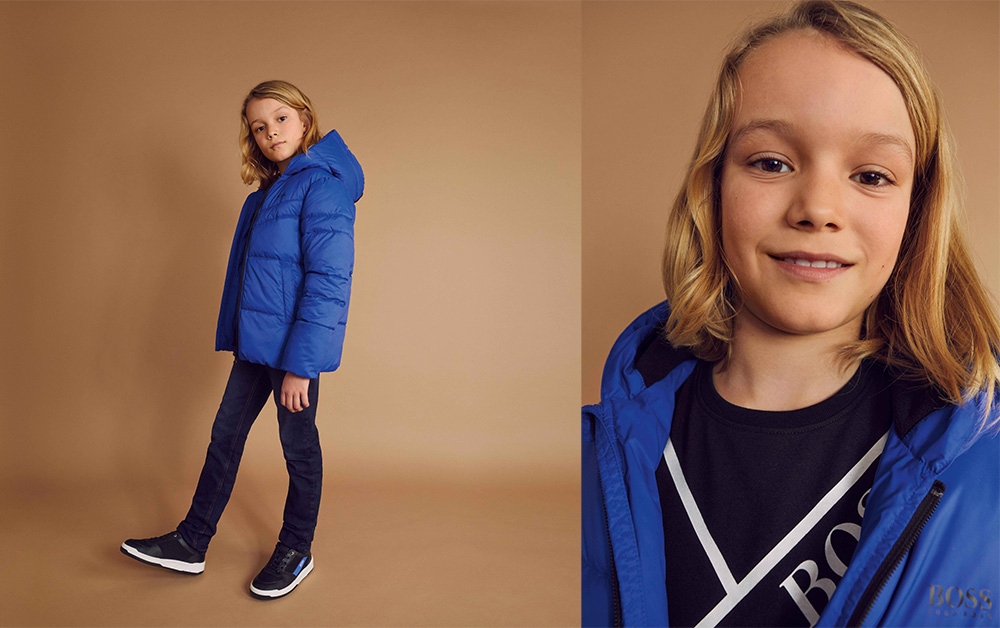 Winter clothes for babies
The youngest members of your family can also benefit from our kids' outdoor jackets. If you're going for a stroll with the pram on a cold day, this Timberland waterproof ski suit is ideal for a baby to wear. It'll keep them dry and comfortable, with its quilted top layer and fleece lining, and comes with removable booties and mittens.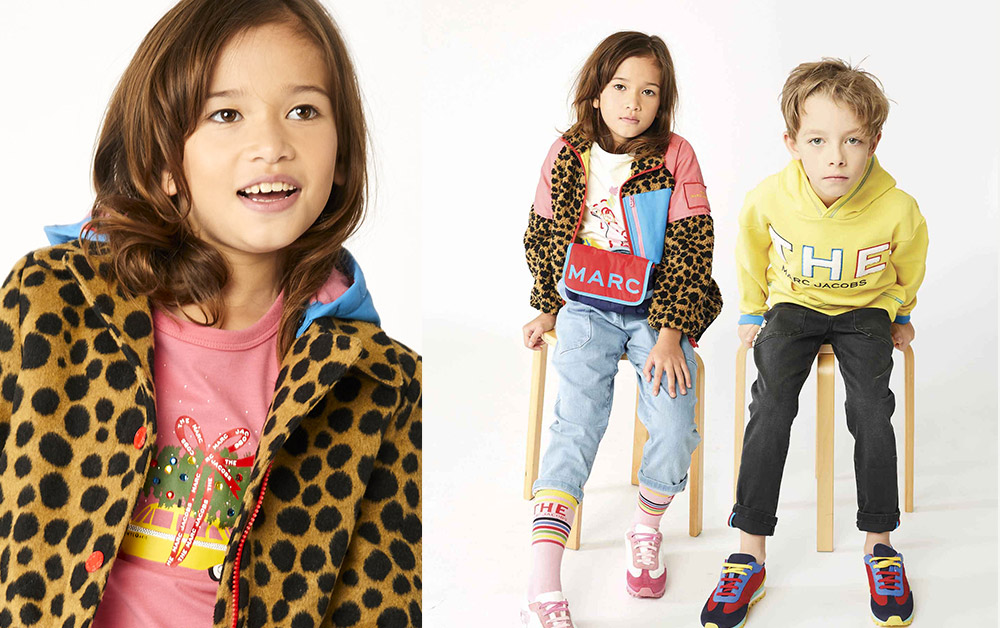 Winter wear for girls
If you're looking for kids' mountain equipment, you'll want to pick out something special that combines style and comfort, particularly for a fashion-conscious little girl. Luckily, our collection of designer coats for girls has plenty of elegant pieces that also offer practicality and protection from the elements. This wool coat from MARC JACOBS is one particularly strong contender. Girls will fall in love with its fun, on-trend cheetah print, and the contrasting rib-knit cuffs are a classy touch. The jacket also has a hood to keep the worst weather at bay, as well as a toasty polar-fleece lining.
These are just some of the highlights from our extensive autumn/winter collection. Explore the rest of our kids' outdoor clothing now, and stay one step ahead of the season.