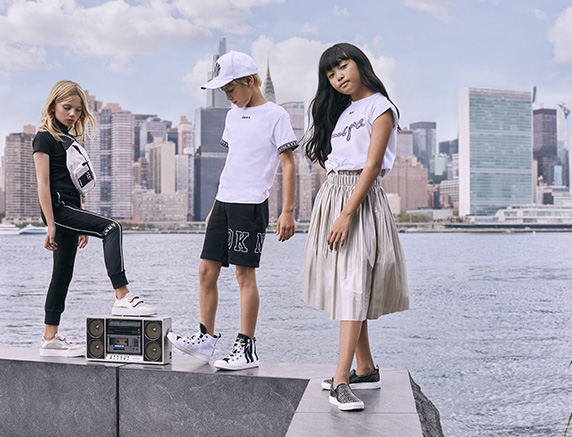 DKNY'S NEW YORK STYLE
In 1989, Donna Karan lent her initials to the brand DKNY.
Based in New York, she injected her energy, rhythm and freedom
into sophisticated Sporty-Chic designs using ultra-comfortable hi-tech materials
adorned with playful black and white logos and splashes of vibrant colour.
BROWSE OUR DKNY ITEMS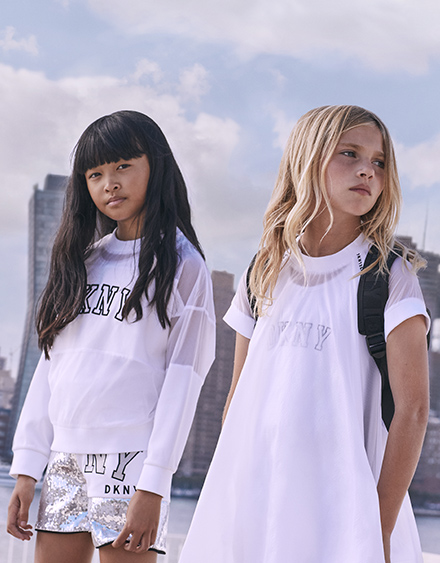 INSPIRATIONS
34% NEW YORK OR NOWWHERE.
12% BIG DREAMS.
27% ALL HEART.
5% MAKE IT HAPPEN.
22% GO GO GO
100% DKNY.
BROWSE DKNY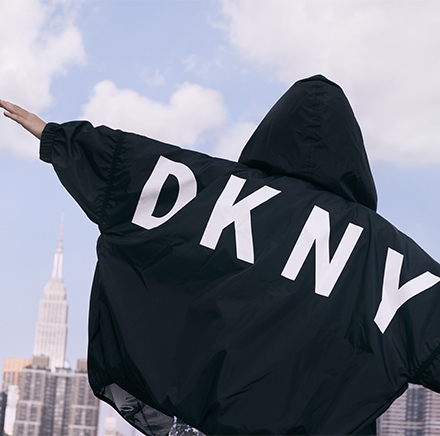 The Spring-Summer 2022 Collection
The two themes for both girls and boys include urban silhouettes that are trendy,
yet casual. They are enhanced by mini-me outfits mirroring the adults, mini and
maxi logos on T-shirts and a windbreaker, and the iconic "State of Mind" message
paired with a vintage College vibe found on two-tone T-shirts, dresses and swimwear.
DISCOVER THE COLLECTION
A New York summer
True to its DNA, DKNY offers you its selection of New York-inspired summer clothes.
Spring Summer 2022 Collection
From the gym to the playground, DKNY outfits are making their urban New York mark on the kids' wardrobe.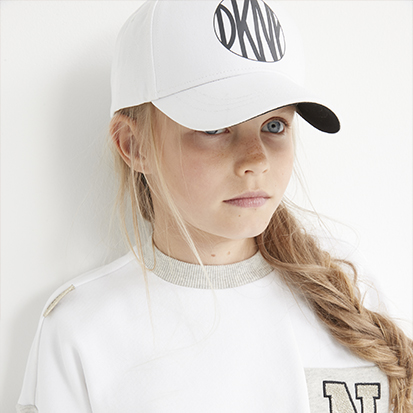 Jumpers
DKNY jumpers play around with different materials and colours that boldly reflect the brand's style.
SEE DKNY JUMPERS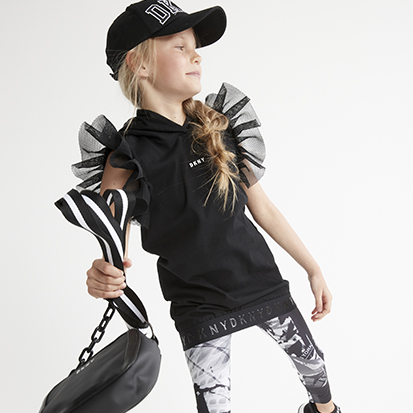 Dresses
Dresses that are like no others! Through a blend of materials and vibrant colours, they echo the brand's urban, yet sporty look.
BROWSE DKNY DRESSES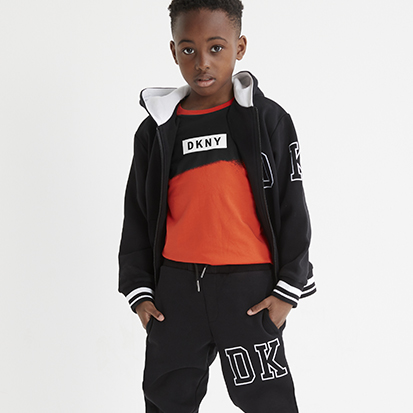 T-shirts
These DKNY T-shirts offer a bold urban aesthetic while they breathe new life into your child's wardrobe with their confident, modern style.
OUR DKNY T-SHIRTS