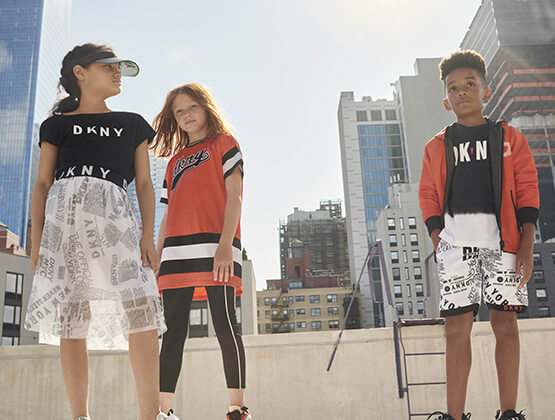 DKNY'S NEW YORK STYLE
Immediate boarding for New York with the DKNY Kids collection!
Inspired directly from the adult wardrobe, the brand offers ultra trendy
children's clothing that mixes street culture and sport with ease.
SEE OUR DKNY PRODUCTS !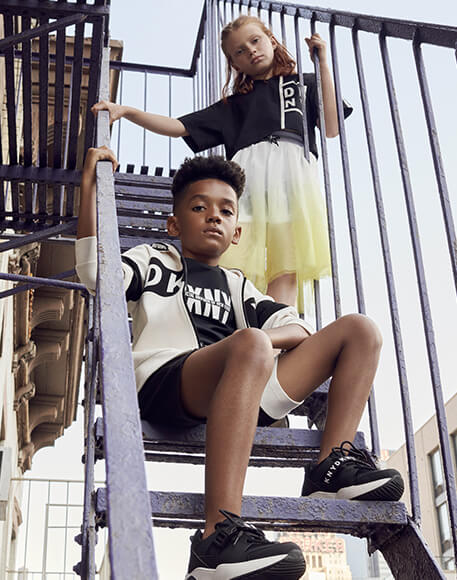 inspirations
Girls and boys find in DKNY clothes their new place of expression.
By combining fashion and sport, the brand designs functional outfits
for a variety of activities. DKNY loudly proclaims its American origins
through numerous "athleisure" pieces.
DISCOVER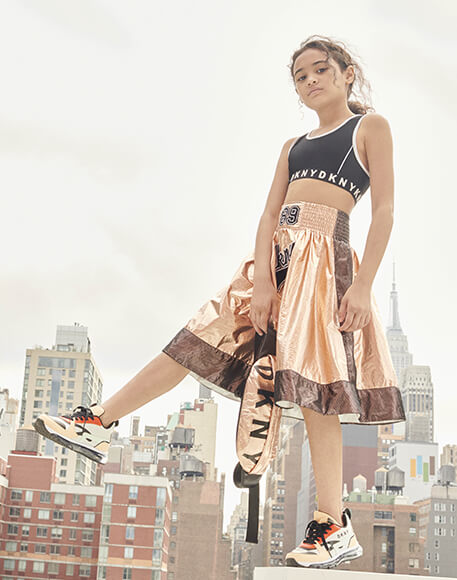 THE COLLECTION
This spring-summer collection is always very athletic and breathes
the New York spirit. Tie & die and orange colours can be found in
most looks, complemented by the brand's classic black and white pieces.
Découvrir la collection
TIE & DIE DKNY PIECES
They breathe the spring-summer season! Between a mix of pink, purple, yellow, blue and pink colours, your kids are sure to find the room that suits them best.
THE SPRING SUMMER 2021 COLLECTION
From sports classes to the playground, DKNY outfits print their urban New York brand in the Kids' locker room.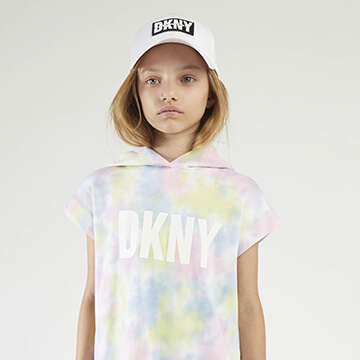 DRESSES
They look like no other! With a mix of materials and bright colours, they respect the urban and sporting identity of the brand.
Discover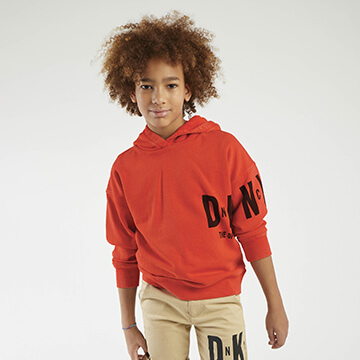 Sweaters
DKNY sweaters play with materials and colours, and proclaim loud and clear that they belong to the brand.
Discover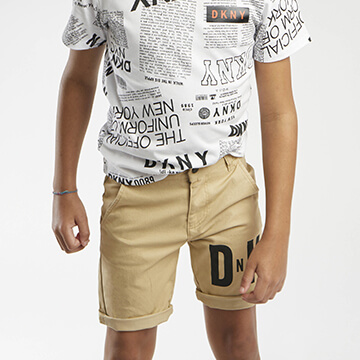 SHORTS
DKNY shorts are suitable for both sport and style, ideal for active urban kids.
Discover