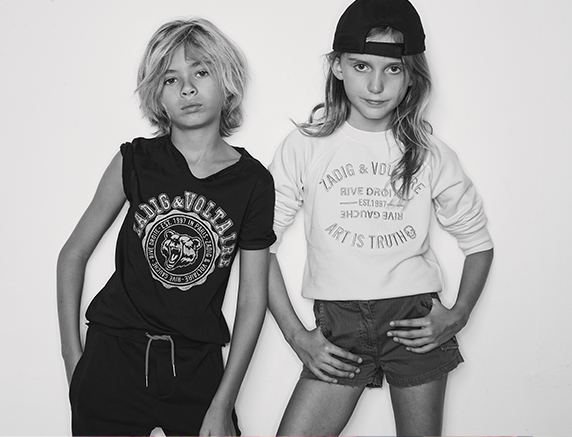 ROCK-INFLUENCED, BOHEMIAN & PARISIAN
Created by Thierry Gillier in 1997, ZADIG&VOLTAIRE is easily defined by its tenacious character.
This Parisian brand offers its classic, high-end pieces for children in a style that's truly addictive.
VIEW OUR ZADIG&Voltaire ITEMS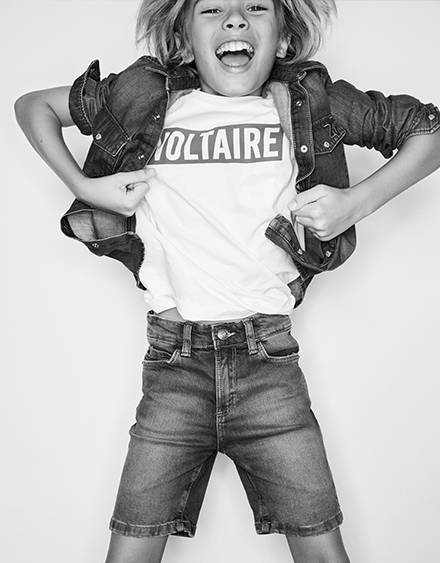 INSPIRATIONS
This is rock'n'roll, this is Zadig! Its signature phrase sets the tone,
revisiting Parisienne's wardrobe essentials with a modern, cutting-edge twist.
ZADIG kids are all for stand-out style, both rock-tinged and rebellious.
BROWSE ZADIG&Voltaire ITEMS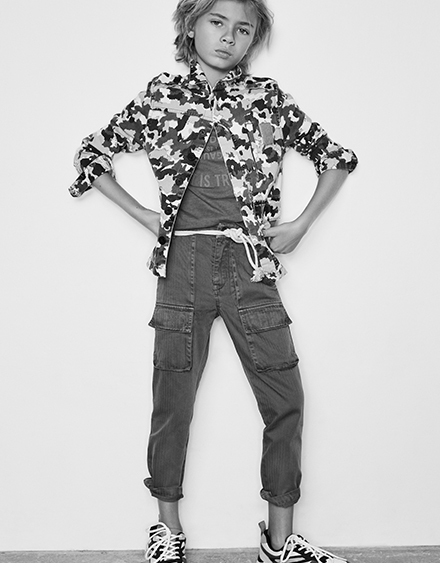 THE SPRING SUMMER 2022 COLLECTION
.A collection largely inspired by the adult brand, with many looks to match the grown-ups.
Are you part of the Zadig Gang or the Voltaire Squad? The time has come
for boys and girls to choose their team... or not! We can all agree on one thing...
Zaddicted mode is activated!
BROWSE ZADIG&VOLTAIRE
A summer like the grown-ups
Ultra-fashionable pieces inspired by the Zadig&Voltaire adult collection, adapted for children.
THE URBAN-CHIC STYLE OF ZADIG&VOLTAIRE.
Find it in all the Spring/Summer essentials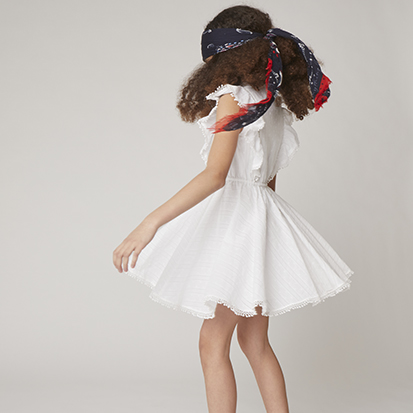 DRESSES
Whether long or short, these flowy, printed dresses flow
at Zadig&Voltaire are inspired by the women's collection.
BROWSE DRESSES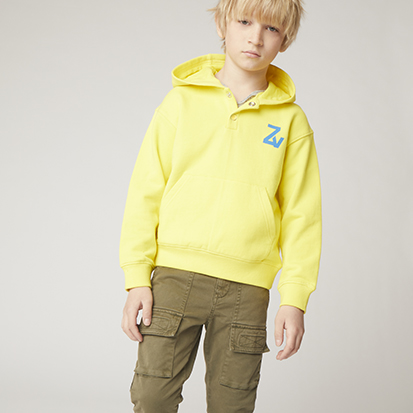 JUMPERS
Zadig&Voltaire jumpers offer a confident air of rebellion with
new bold messages: Zaddicted, Rock 'n' Roll and Love!
VIEW JUMPERS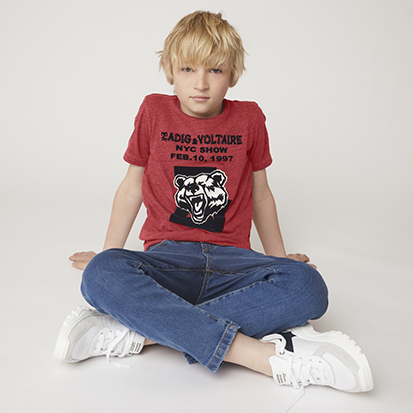 T-SHIRTS
A collection of T-shirts in a varied colour palette for spring and summer !
BROWSE T-SHIRTS