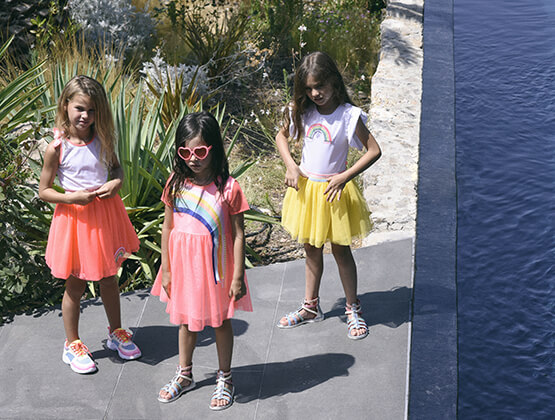 THE MAGIC SMART FROM BILLIEBLUSH
Billieblush, a French creative brand for girls from 0 to 12 years old,
has the power to put magic into everyday life. It is the "healthy glow"
effect brand, the little "blush" that makes life more beautiful,
more fun and full of surprises.
See our Billieblush products!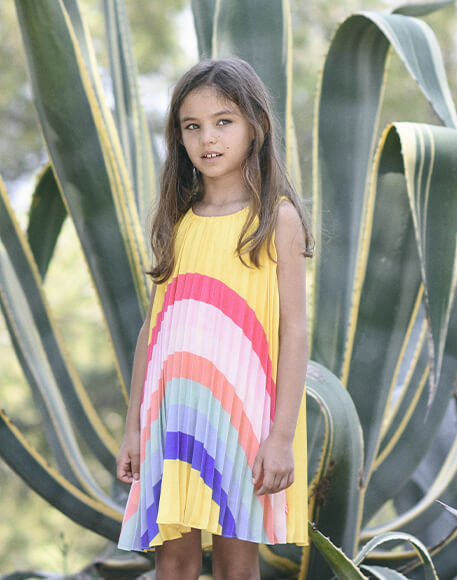 inspirations
Billieblush plays on it sparkling "girly" identity DNA and this
season follows the precept of "Good vibes only". Which combine
comfort, colours and strong trends for truly fashionable looks.
DISCOVER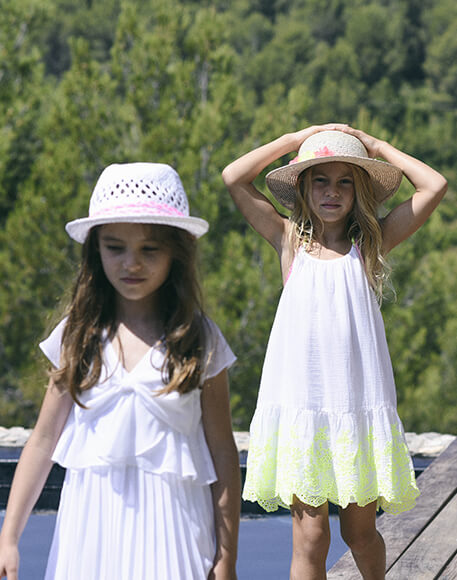 The collection
Once again this season the Billieblush brand is inspiring the
positive attitude. A collection full of peps with the vitamin-rich
colours found in clothing to the wide selection of jerseys, and fun
designs and accessories. You can also find very sharp pieces,
with a culottes skirt or a wide combination.
DISCOVER
THE BEACH COLLECTION
A total Billieblush look at the beach : accessories, swimwear, towels, glasses !
BILLIEPRETTY, BILLIESPORTY, BILLIEPARTY
Shapes and colours are trendy, creativity and dynamism sparkle.