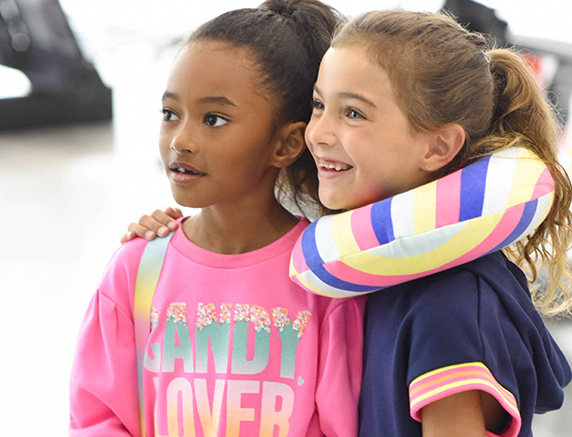 THE ELEGANT MAGIC OF BILLIEBLUSH
Since 2013, BILLIEBLUSH has created clothing for mischievous, cheeky and playful little girls,
who are more adventurous than they are precious.
Its signature design...princesses revisited. Sophisticated and quirky designs with fluorescent,
glittery touches for creative, girly and vibrant fashion with a spatter of sparkle.
VIEW OUR BILLIEBLUSH ITEMS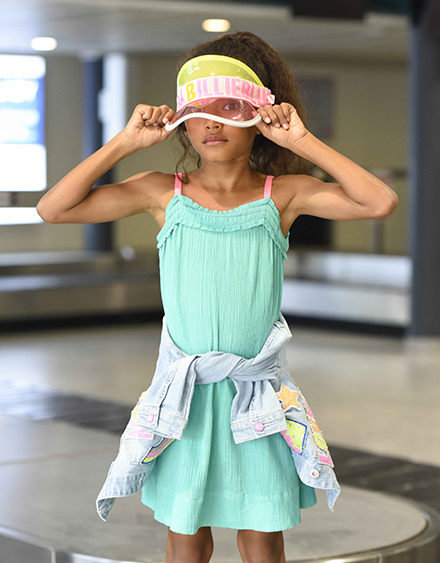 INSPIRATIONS
Fill their suitcases with vibrant and colourful clothing that guarantees fun and happiness.
Everything you need for a powerfully girly attitude. What if you need you gain a different
perspective to truly appreciate life? Welcome aboard!
Soar among the clouds and rainbows with these sunglasses in their unique all-over print.
Discover Billieblush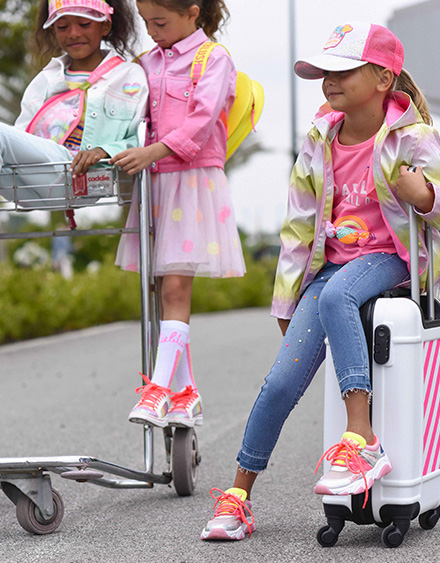 THE SPRING SUMMER 2022 COLLECTION
Start your collection of pleated, dual-material or tulle petticoat dresses.
Among these iconic pieces, the tutu. It has made a comeback with colourful frills,
embroidery or whimsical additions like pompoms. Looking for an outfit with a real wow factor?
Jackets, skirts and dresses completely covered in sequins add some wonder to the everyday.
BROWSE THE COLLECTION BILLIEBLUSH
The beach selection
Swimwear, sunglasses, sandals, bags... Billieblush has everything you need to be stylish!
BILLIEPRETTY, BILLIESPORTY, BILLIEPARTY.
Trendy shapes and colours that exude creativity and energy.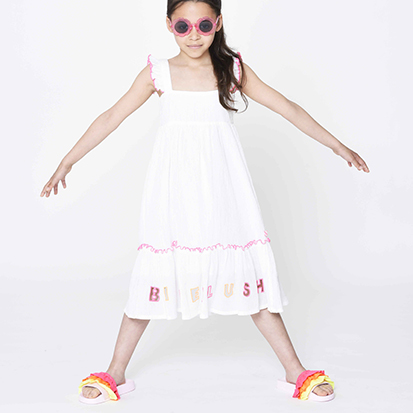 DRESSES
Special dresses and ones for everyday wear, for modern, sporty little princesses
BILLIEBLUSH DRESSES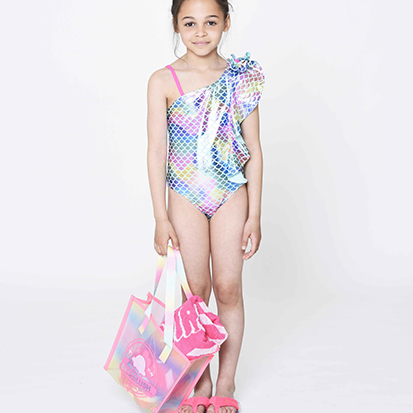 SWIMWEAR
The Swim range offers whimsical swimsuits to suit all tastes !
VIEW SWIMWEAR
SHOES
Billieblush offers colourful trainers and sandals for your little ones this season.

BILLIEBLUSH SHOES