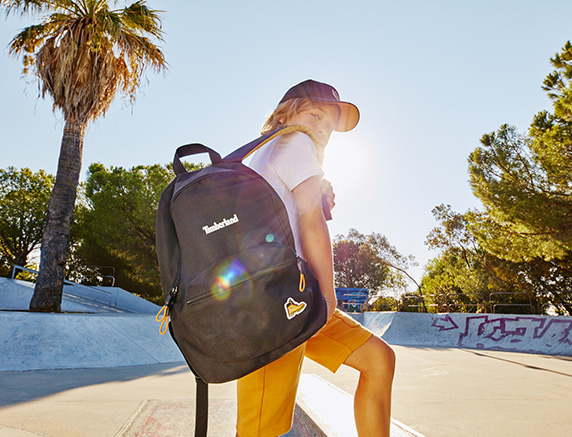 FOR LITTLE EXPLORERS
Loved for its casual cuts, comfortable materials and graphic prints,
Timberland offers a fresh, new children's collection.
VIEW OUR TIMBERLAND ITEMS !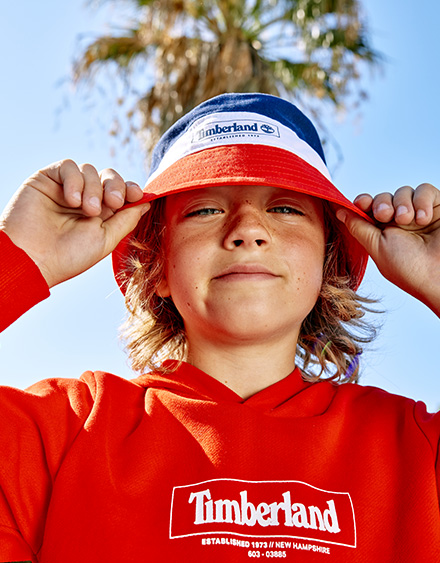 COMMITTED TO PROTECTING
THE ENVIRONMENT
Committed, energetic, practical and authentic are the key values
of this market leader in outdoor wear since 1973. These values are honoured through
sustainable actions to protect the environment and reduce the brand's carbon footprint
in their ready-to-wear fashion lines, shoes and accessories for children and adults.
BROWSE OUR Timberland ECO-FRIENDLY ITEMS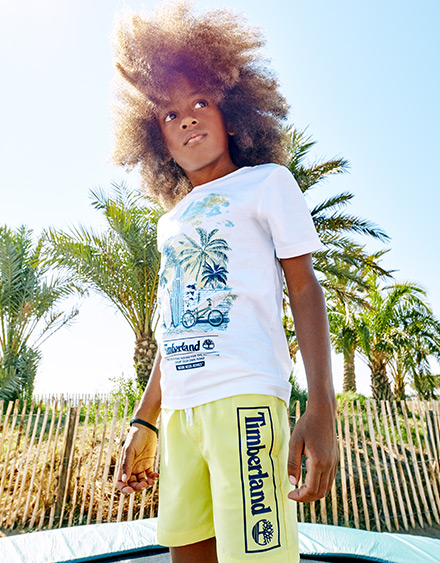 THE SPRING SUMMER 2022 COLLECTION
This season, the collection is based on two themes. Earth Discovery
is a theme dedicated to explorers, nature lovers and outdoor activities,
whilst Save the Ocean is high-summer theme, designed to make the most of being by the sea.
BROWSE THE Timberland COLLECTION
Our favourites
Equipped in Timberland for all summer adventures!
THIS SEASON'S ESSENTIALS
A carefully selected collection for your little explorers.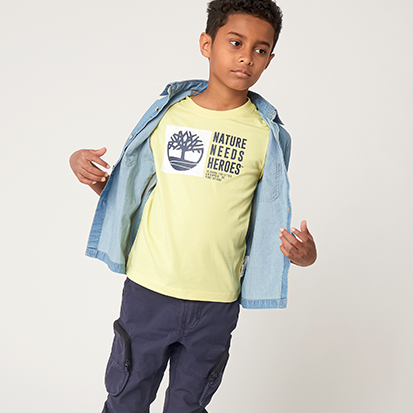 T-SHIRTS
This season, the T-shirts are 100% organic cotton, reinforcing the brand's commitment to the environment.
T-SHIRTS Timberland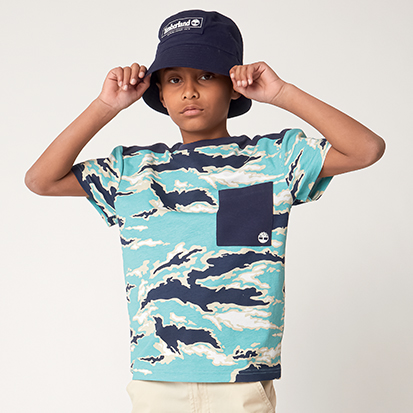 ACCESSORIES
Timberland offers its must-have collection of accessories to complete this summer's looks with baseball caps, flip-flops and more !
SEE ACCESSORIES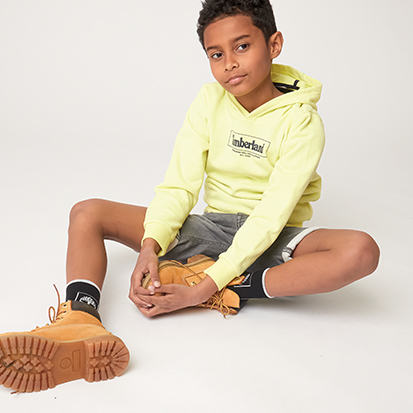 JUMPERS
With sportswear and backpacker looks, discover our collection of this season's Timberland jumpers for children.
JUMPERS Timberland