Preparing for a new baby is an exciting time. Deciding which newborn wardrobe essentials to stock up on for the new arrival is such fun (no one can deny that tiny clothes are delightful). If you're a first-time parent, it can be easy to get carried away and buy much more than you actually need. No need to worry: Kids around has just what you need. Read on for a breakdown of the key purchases to fill your new baby's wardrobe. We've also highlighted some of our favourite pieces to give you inspiration.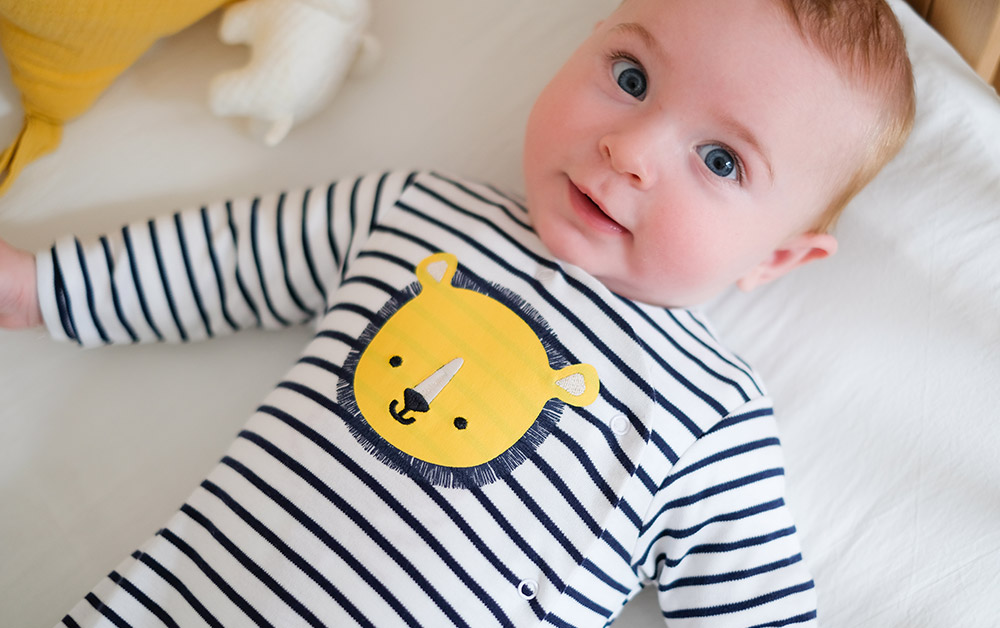 Hats and booties
A few hats and booties are an absolute must-have for a new baby. Babies can't regulate their temperature as well as adults, so these items are important for keeping your little one warm. As a guide, you'll probably need around one to three newborn hats and four to seven pairs of socks. Our newborn baby designer clothes range includes plenty of options to ensure your baby stays snug. One of our favourite pieces is the BOSS Cap and Bootee set. Available in a range of classic colours, this sweet hat and bootie are made of breathable, soft cotton and feature BOSS embroidery for an understated, elegant look.
T-shirts and tops
Another item you'll want to stock up on is T-shirts. In fact, we'd recommend getting at least four to eight so you will always have a spare one on hand. The Hugo Boss newborn collection includes many gorgeous pieces for little ones – we particularly love the BOSS short-sleeved polo shirt. This cotton piqué top is simple yet tasteful, thanks to the low-maintenance button fastenings.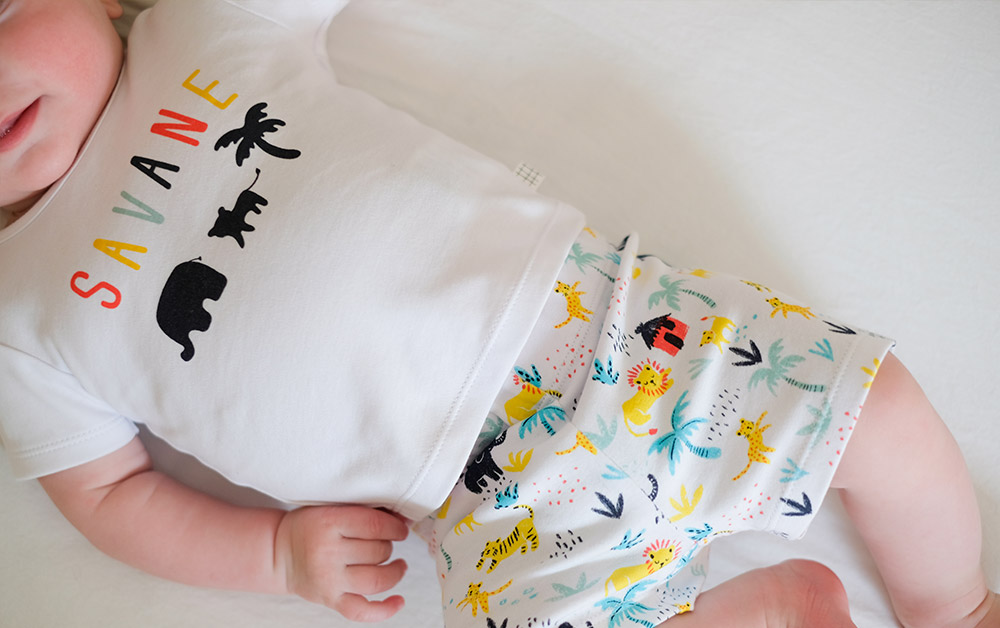 Changing bags
You won't want to forget a changing bag in your baby bag. While technically part of the parent's wardrobe, a stylish yet practical changing bag is indispensable. Once you're out of the newborn bubble, you'll want to get out and about with your new baby. This is where Hugo Boss changing bags come in. With a travel-friendly changing mat and compartments for nappies, wipes and creams, they make changing on the go easy. Plus, they come in a wide variety of designs and a range of colours and prints, with each piece prominently featuring the BOSS logo for a luxe feel.
Pyjamas and onesies
You won't want to forget onesies and pyjamas, either. Babies spend a huge amount of their first few months sleeping, so you'll want them to feel comfortable. As with tops, we estimate you'll need four to eight of each. Our designer baby pyjamas selection includes a variety of styles, such footsies, standard onesies and two-piece sets, all with that signature luxury feel. The BOSS velvet pyjamas are some of our favourites from the collection – made from organic cotton and polyester in a velvet finish, these soft-to-the-touch pyjamas are snuggly and practical.
Other items worth considering
Some more designer newborn baby clothes that you might want to pick up:
· one to three jumpers and/or jackets (with poppers for ease of dressing)· several pairs of mittens (so they don't accidentally scratch themselves)· a few blankets for swaddling· as many beautiful outfits as you want for the obligatory newborn baby photoshoot.
All that's left is for us to congratulate you on your new parenting journey! Enjoy every precious moment.